A Circle of Friends is committed to providing Inspiration, Enrichment and Community for Women. This is accomplished by having seasonal events that promote personal growth and provide opportunities for women to connect with other women.

Another goal is to connect women with others who may share like passions. With this in mind, we facilitate occasional smaller, more intimate get-togethers, as well.




Founders: Nancy Burchell & Kim Johnson



Nancy Burchell has a Master of Arts degree in Christian Leadership from Fuller Theological Seminary. She is Director of Development for the Network of Evangelical Women in Ministry (NEWIM), a nationally known non-profit organization designed to serve women who minister to other women, providing opportunities for spiritual renewal, encouragement and networking. She has served as a Director of Women's Ministries and is a CLASS graduate. Nancy is a Parent Educator for the Newport-Mesa Unified School District and is also an Adjunct Lecturer at Vanguard University of Southern California. She resides in Costa Mesa, California with her husband of 30 years and they have two grown sons.



---


Kim Johnson is Director of Divorce Recovery at Yorba Linda Friends church, a pianist, vocalist, Christian speaker and writer. She is the author of a new book, entitled Working Women's Devotions to Go – Practical and Spiritual Advice for Women in the Workplace, published by Extreme Diva Media, which is scheduled to be released in January of 2007. As a former pastor's wife for 21 years, she has broad experience with many issues. Her educational background includes a degree in Christian Business and Education, and she is also a CLASS graduate.

She is also the creator of "Double Honor," a ministry designed to teach congregations the art of ministering to their ministers. Currently, she is employed as a legal secretary and assistant to the Vice President, General Counsel at Disneyland Resort. Kim and her husband reside in Anaheim Hills, California and have four children and five grandchildren.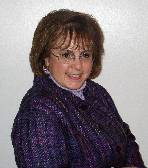 ---